November is in full swing, boys and girls, and for all of us, that means more retro games and consoles are in the pipeline. So it looks like we've got nothing but fun and excitement until the year ends. So, if you're curious about why, then this week's news will convince you.
Continuing with our theme of old-school action-packed gaming, we have a sweet side scroller, a fast-paced title for all the daredevil gearheads out there, and yet another brand-new handheld in the works. If that works up your appetite, stick around to find out more!
First off, we're getting a port for an unlikely console this week, namely the Apple II. For those who were gaming through the golden years of the 80s, you're probably familiar with a certain title that involved a lot of racing and a lot of stunts. It's in the name, after all. Jeff Cramlin's Stunt Car Racer was a game that gave us fast-paced competition, satisfying crashes and the ever-infamous ski jumps, to name a few.
Thanks to some modern gaming magic, It's finally making its way to the Apple II after finding some success on the Commodore 64. It's nice that everyone gets to have a turn behind the wheel. This did come with a few compromises, though. For those who've been used to driving around with all the original features, a few had to make the cut. Like multiplayer championships or the ability to save your entire season on disk.
Still, it's nice to see Stunt Car Racer getting more releases in 2023. Hopefully, we'll be getting more of it in the following year.
Heading back to the Commodore 64, we're looking at yet another 80s classic that's a good number, if you might remember. In 1989, Akira Tsukuma brought his arcade platformer and shooter, Toki, to the NES, Sega Mega Drive, Atari, Amiga, and of course, Commodore 64. So you'll be hyped to know that it's getting a well-deserved remaster.
For those unfamiliar, the game has you playing as a powered-up ape, transformed from a human, that shoots energy balls from his mouth. Now, if you know 80s Japanese pop culture, you know this was all the rage back then. Honestly, it still is now.
The goal is to keep defeating strange creatures and eventually an evil wizard with your psychic simian fire powers. It's pretty badass and an absolute classic. The C64 port is still in development, with no specific release date. They did give a rough estimate of a 2024 launch, so at the very least, we can be hyped for the near future. Especially if you're a true blue Toki fan. Feel free to go bananas!
In the past couple of weeks, we've been talking peripherals, attachments, and even colorways. This time, we've gotten news on a completely new console. Yes, boys and girls, Anbernic's coming through with the RG ARC handheld. If they look a bit familiar to our eagle-eyed, cultured viewers, you'll notice that the new Anbernic RG ARC handhelds are heavily inspired by the good old Sega controllers of yesteryear. Especially the Sega Saturn controller, which also got a retro bit makeover recently. Long story short, it's an absolute blast from the past.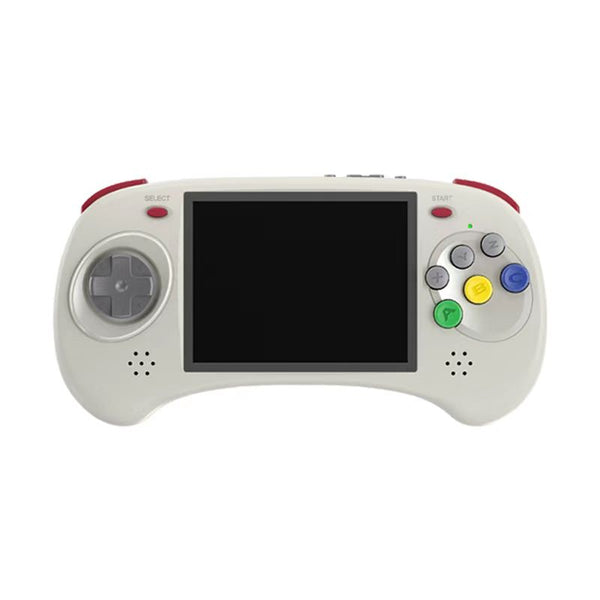 It's also worth noting that out of the recent handheld emulation devices to come out. It's one of the very few to feature a 4-inch screen and no analogue joysticks, so that means it's old school as they come. It's perfect for any Sega Classic title and 2D arcade fighting game you can think of.
As for specs, you can rest easy with both the dual OS and single OS models sporting a beefy RK3566 chipset with emulation capabilities up to 64-bit. The single OS version will retail for just under 70 USD. On the other hand, the dual OS RG ARC, which can run both Linux and Android 11, retails for just under 90 USD.
As of right now, you can score one of these bad boys over at the Anbernic official website. This is an absolute must for any hardcore, old-school Sega aficionado.
Check the Weekly Gaming News here:
Come play and talk with us on Discord and subscribe to our YouTube for more Retro Gaming News!