Now this month of July is in full swing, and while things may have slowed down a teensy bit around the world of gaming, you all know the retro machine just stays on that steady grind. Yes, the news will keep coming, and the games will just keep releasing.
We've had our fair share of faithful fan remakes, and this week we'll be taking a look at a few. From a less flashy yet equally badass version of a classic to a handheld nostalgia trip to an action-packed parody that doesn't pull its punches. All that, and a bag of potato chips.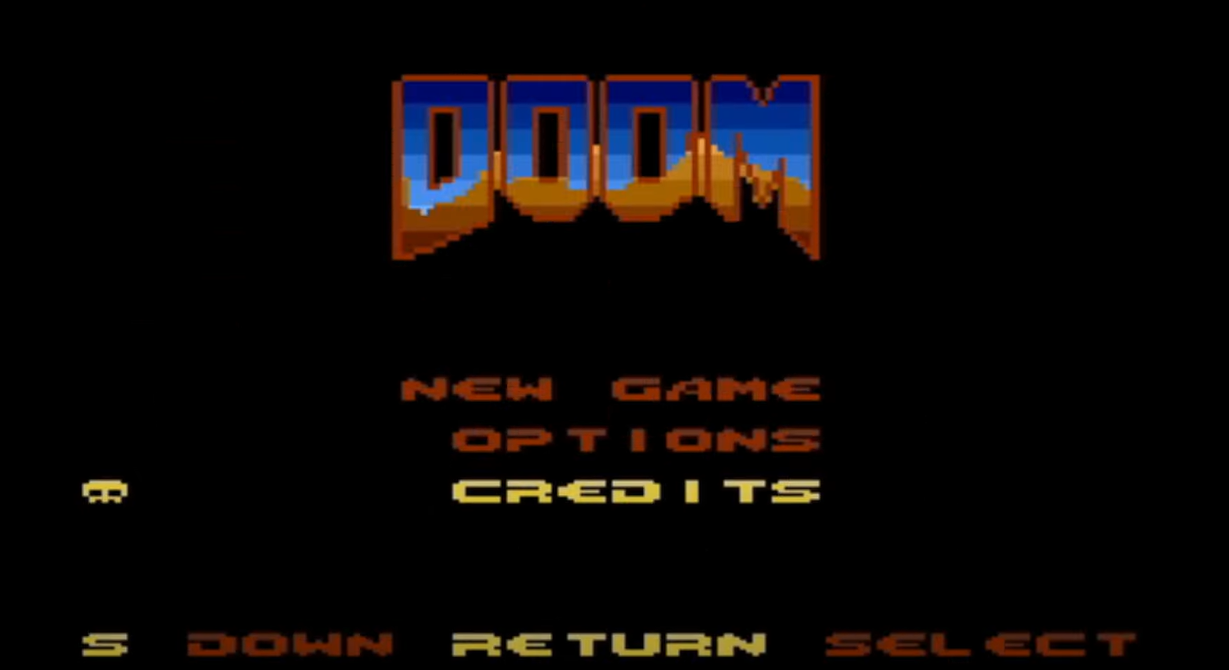 We've covered our fair share of FPS classics that have found a few retro remakes and ports. This time, we're taking an unexpected look at a popular classic that found its way onto the Atari 8-bit. It looks like everyone's favorite Demon Slayer is going even more retro with Doom for the Atari XL and XE.
An awesome new port by Krzysztof Swiecicki. You'll be excited to know that this version of Doom has been rewritten to ASM, optimized, fixed, and much more. This is essentially a retro port of the original Doom for the VIC 20 by Steve Mccrea this year. While it does have to make the necessary adjustments, like trimming down a few levels, you still get the original enemies and the weapons necessary to blast them back to their demonic realm.
This remake also features 11 music tracks and 20 sound effects converted from the original Doom files, cheat codes, map panning, zooming, and intermission and victory screens. Everything you've learned and love about Doom, but with Atari's sensibilities. So if you feel like the original Doom wasn't retro enough, this version might help you scratch that demonic retro itch.
Now on to something original but brimming with inspiration. If you're a fan of the OG Game Boy Color, then Bitmap Soft just might have a pleasant surprise for you. Having published some incredible games over the years, like Black Dawn Rebirth and Turbo Tomato, they've set their sights on the Game Boy Color with a physical limited collector's edition of Far After, an awesome new ARPG by Brent Lattery.
Yes, you heard it right. This is a limited edition physical game cartridge that won't have another run once it sells out. For those wondering, Far After is an ARPG that harkens back to the hybrid platformers of old. Of course, you can level up, upgrade gear, and explore a world filled with magic monsters, and secrets will only unfold once you get your hands on this game.
It's a character driven adventure that combines platforming, combat, classic storytelling, and some nice animated cutscenes. All in all, the game offers about four hours of gameplay to experience both story and side content. While that may seem short, there's some replayability to be had, and at the end of the day, we all want that in our games.
Aside from the game itself, the Far After Limited Collector's Edition also features a collector's coin, a credit card shaped memory stick filled with assets and the game ROM, an A3 poster, A4 art cards, a specially designed slipcase, and a whole lot more. So if you're keen on getting your hands on something tangible, and collectible. This just might be for you. 
Now we get back to something more action-packed, something that involves some sanctioned punches to the face. Vanilla Gaming Studio is releasing a parody of an absolute boxing classic entitled VanillaBeast Retro Knockout. This is their love letter to the retro hits of the late 80s and early 90s, as it promises to deliver all the classic charm and genuine gameplay challenges everyone remembers from back in the day.
Vanilla Gaming's creative director Neil Herron cites his love for 80s and 90s classic arcade games as his inspiration for bringing back this particular classic, but in a modern and mature parody. In the game, you step into the gloves of an aspiring young boxer, as you meet a roster of challenging opponents and larger-than-life villains on your fight to the top.
It's all about studying their patterns, exploiting their vulnerabilities, and strategizing your way to victory. While having, of course, a lot of fun. If you were a fan of the classic, you might just need to shake off the ring rust. If you're a brand new fighter, well, you might have not the easiest time getting punched in the face.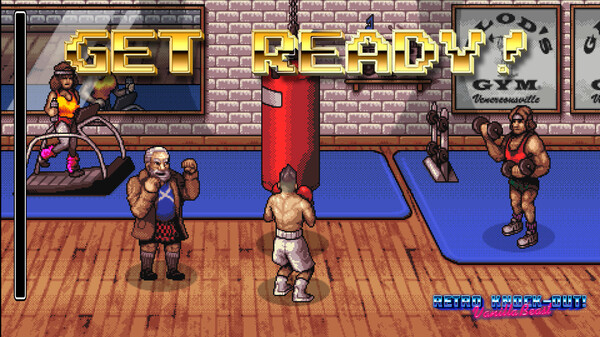 Players can expect some nice retro-style gameplay with modern animation and game design. There's much to explore in the game as you train yourself at the gym. Challenge over 30 different boxers and experience some nice, hilarious twists on popular indoor and outdoor venues. They said this game was a parody, and boy did they go all out.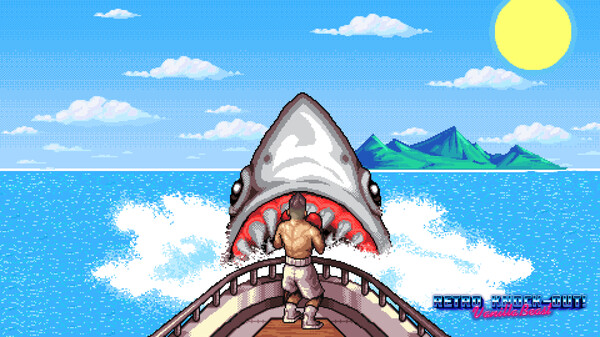 With a great deal of attention and effort into the narrative, music, and audio of Retro KO, you'll definitely get a kick out of this nostalgia trip. So, if you want to blow off some steam, bash a couple of skulls, and have a few laughs, best to check out Vanilla Beast Retro Knockout.
Check the Weekly Gaming News here:
Come play and talk with us on Discord and subscribe to our YouTube for more Retro Gaming News!