To keep things consistent every week, we'll mix things up more often than usual. This means bringing you the latest retro gaming news from across the board and also giving you the 4-1-1 on some of the newest retro consoles. After all, these go hand in hand. More consoles, more action-packed games to play. No matter how strange these consoles may be. 2 new Amiga ports and an interesting console coming up. So if you're curious, stick around!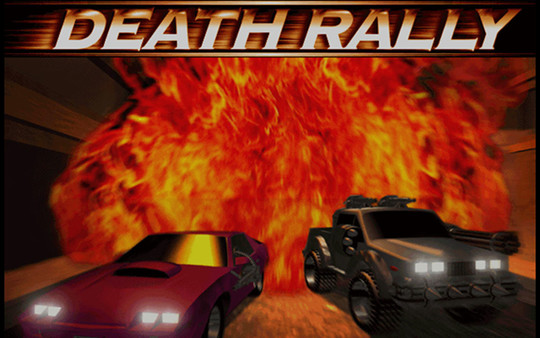 First up, we got a new Amiga port of a car crashing, high-octane classic, brought to us by BSzili. It's a brand new 1.0 version of Death Rally, a top-down racing game originally developed by the ever-popular Remedy Entertainment. While you'd assume it's a run-of-the-mill racing game with an edgy title, it's way more intense than you think.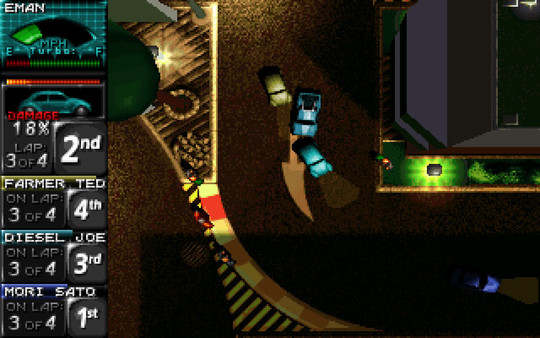 Death Rally takes players to a world where you not only have to win the race, but you also have to annihilate your opponents. With both driving skills and the racetrack itself, you'll take down the competition one by one before facing the undefeated master, the adversary. It's not all about the race, as you'll find yourself making deals with the shadiest individuals to get the cash necessary to build the ultimate death rally machine.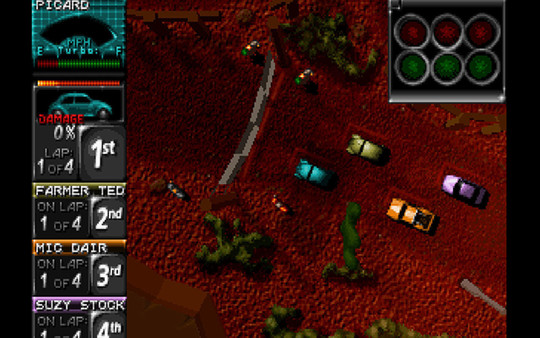 It's all about playing the game and not just driving headfirst into your enemy. If you're interested, all you need is a working Amiga with the proper specs to give everyone at the death rally a run for their money. So happy trails, and don't get totalled.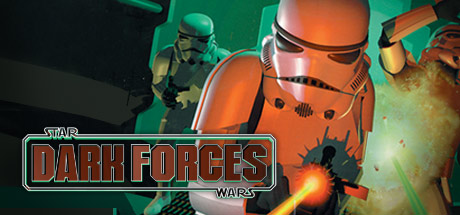 BSzili strikes again with yet another awesome Amiga port. This time we go from death race to outer space in a galaxy far, far away. We are looking at an Amiga port of the Star Wars FPS game Dark Forces, a game developed and published by Lucas Arts, originally released in 1995 for MS DOS and Macintosh. So talk about a classic.
Regarding development, BSzili based this Native Port of Dark Forces on the Force Engine. And while there was already a 68K Mac version of Dark Forces, there wasn't much info to go around. For the Amiga port, Bszili had to strip away most of the forest engine's new features but didn't have much trouble later on. Just like before, this Amiga port is readily available on any working console. So if you want to be that stormtrooper that never misses, it is best to check out the Star Wars retro classic.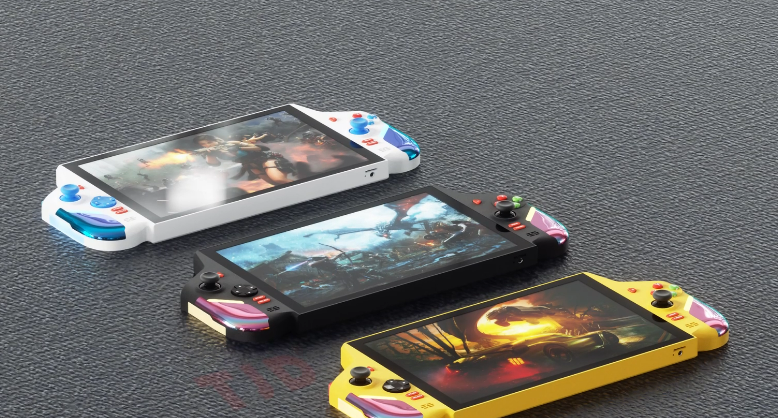 Last but not least console time! Now we've had some nice retro console releases in the INAO and some modern releases in the ASUS ROG Ally. Well, it looks like a certain meteor won't be denied as they release their own quirky console. The TJD T101.
Given its rather strange shape, a lot of people on Discord thought it was a prank. Meteor Rich quickly debunked this by dropping their entire showcase. The very chunky TJDT 101 features a huge 10.1 inch, 1920 by 1200, full HD display with a 60-hertz refresh rate. So by today's standards, we're looking at an iPad with buttons. That's wild. 
Well, it does look kind of weird. We can't deny its specs on paper, its sports an AMD Phoenix Ryzen 7 7480U, which is pretty impressive for a handheld. Still, we need more info to drop before we consider it a worthy opponent to the consoles in the current market. But that design, though, really, that's wild.
Check the Weekly Gaming News here:
Come play and talk with us on Discord and subscribe to our YouTube for more Retro Gaming News!